PLANet
Smart street lighting system
When the time came to replace their streetlight control system 'PLANet', Telensa invited us to provide strategy, user research, design and development to deliver the first iteration as a foundation for them to build on.
Telensa, now a global provider of smart street lighting solutions, was established within the UK, launching the first version of their street light control system 'PLANet' about 10 years ago. As they scaled into new markets, the existing control system was becoming difficult to adapt and was no longer meeting their customers' needs.
Lacking an internal team to progress the product further, they engaged us to work alongside their engineering team to put in place the strategy for improvement and deliver the first iteration of their flagship street lighting system 'PLANet'.
Our wave
We brought together senior stakeholders from Operations, Product and Engineering to build a shared understanding of what we were aiming to achieve and the risks that could get in our way. We then conducted a series of one-on-one interviews and contextual inquiry sessions with Telensa's existing customers which helped to build an understanding of common workflows and the barriers the existing software was putting in their way.
Following user research we were in a position to story map an improved user experience with a view to evolving the product based on further feedback.
We then began our design activities in which we:
Sketched solutions alongside the Telensa team to ensure we leveraged their domain expertise into the design
Validated the designs with usability testing on Telensa's existing customers
Alongside the design activities our developers augmented themselves within the Telensa engineering team and:
Helped to define an appropriate development stack which Telensa would adopt when we transitioned the development to their in-house team
Facilitated collaborative sessions with their backend engineers on an API specification with Swagger
Established a continuous integration pipeline that could integrate and test against their full infrastructure
After 12 weeks we delivered the first iteration of an Angular web application powered by a REST API which allowed street light managers to triage the faults in the lighting network they were responsible for.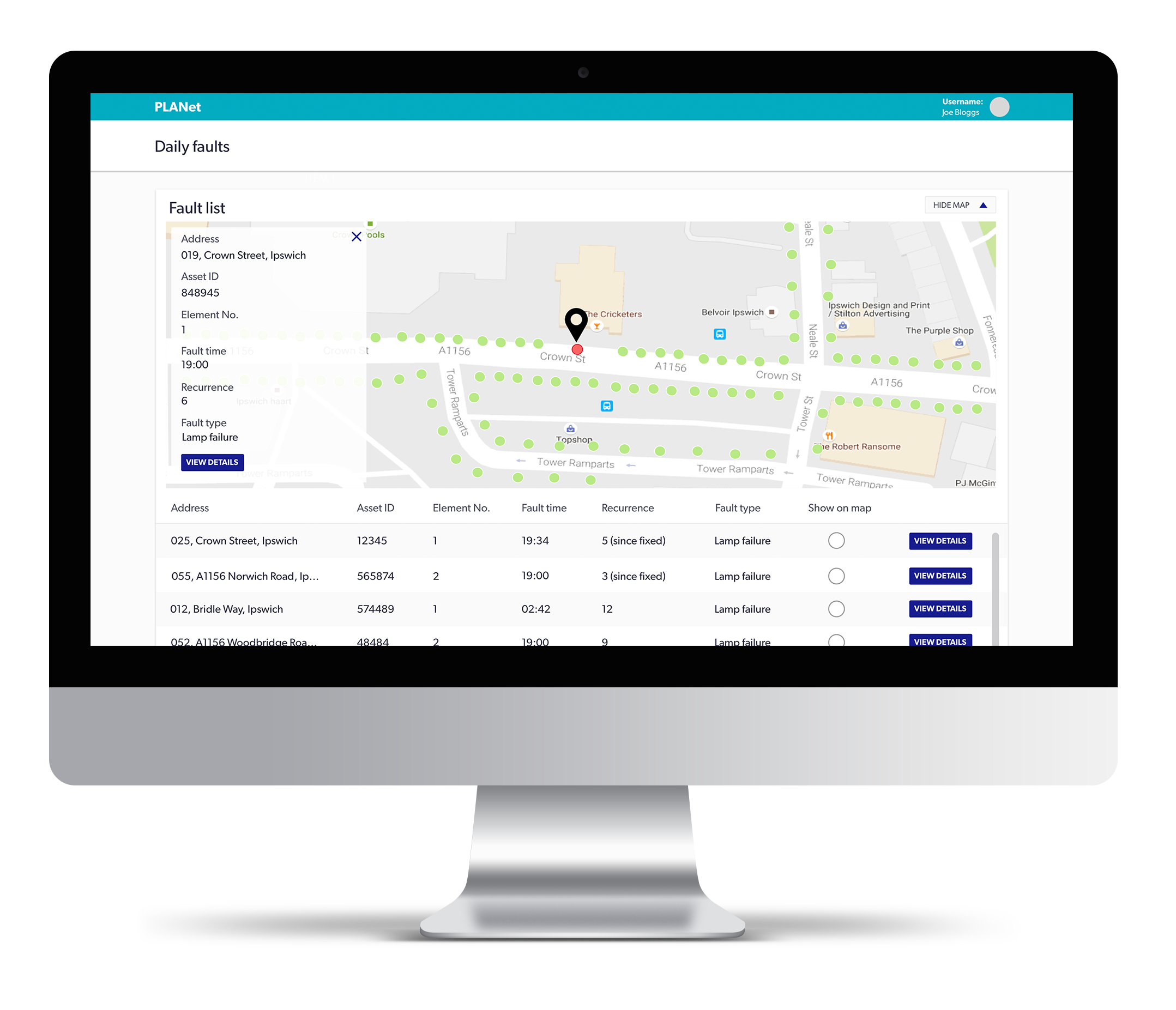 Our impact
The first iteration has recently been released as BETA alongside the existing PLANet application, enabling street light managers to perform a number of key fault finding and diagnosis activities that were identified as essential but lacking in the older Software. When the time came, we then handed over the development having established a design system for the product, a foundation of automated tests, living documentation and a CI server to maximise their ability to continue to add improvements over time.