NHS
Electronic fetal monitoring programme of learning
Reducing the number of cases of preventable mortality and damage to newborns by investing in online training for midwives and consultants
Research from 2008/09 revealed that 6080 claims of clinical negligence were made against the NHS and £769 million was paid in compensation, of which 50% related to childbirth. As part of an initiative to reduce compensation paid out by the NHS, the eFM (electronic fetal monitoring) project is a programme of learning for midwives and consultants, aimed at reducing the number of cases of preventable mortality and damage to newborns.
Our wave
We created a digital product focussed on simulating the decision making process midwives and consultants make throughout the birthing process. We also wrapped the application in a SCORM wrapper to be able to integrate it within the learning management system to track progress and scores.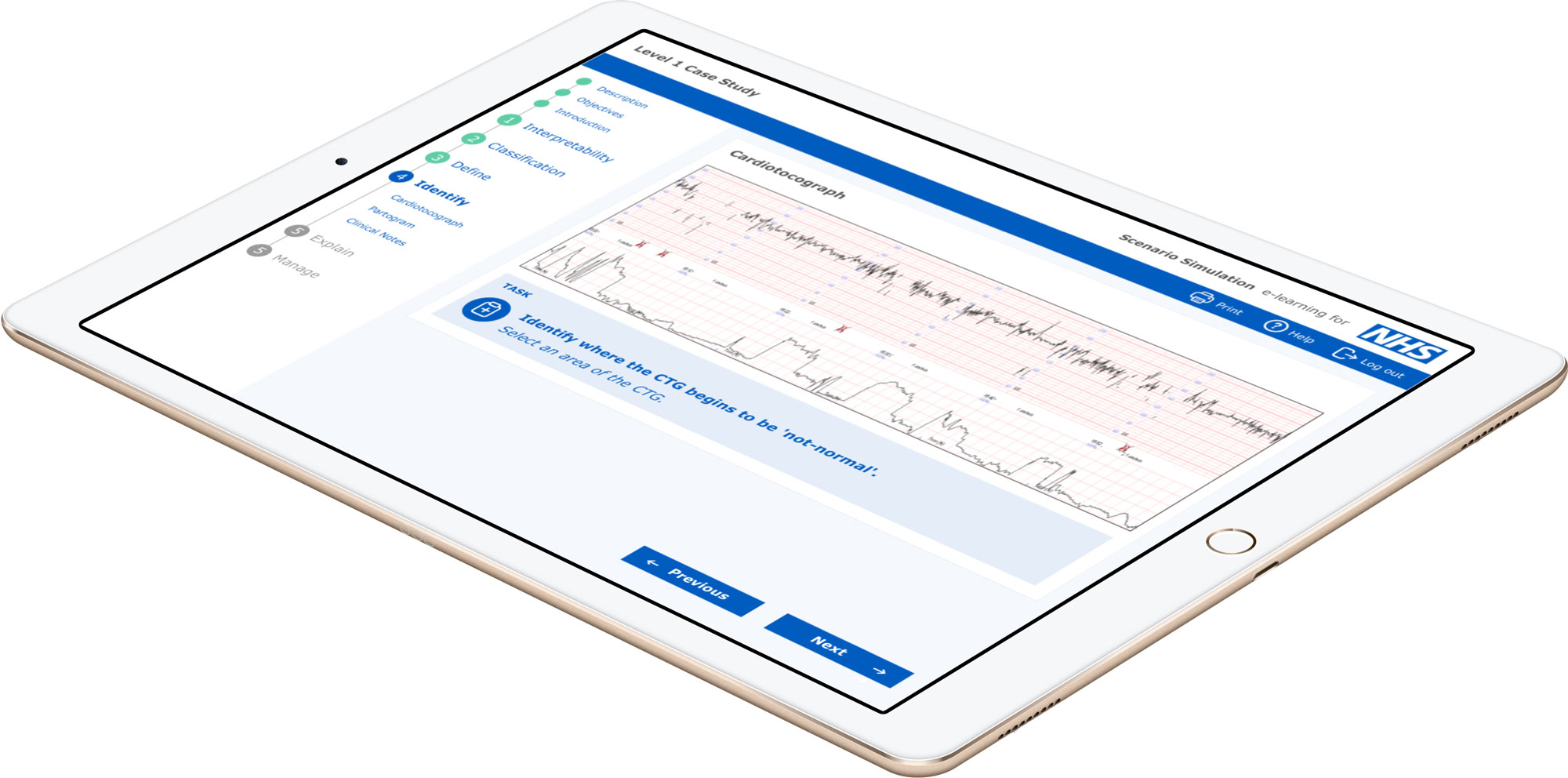 Our impact
The application is actively used on the eFM project. There were 2823 distinct users in the first six months of usage who launched 42,362 pieces of content, which is an average of 15 sessions per user. This indicates that users like the content, find it useful, and return to it again and again.
4/5 stars
as rated by users of the learning platform